I stumbled across Graham Bear Wear one day while page hopping around Facebook and boy am I glad I did.  The logo itself is just so cute you have to click the photos section to see what this store is all about and then it hits you…..the squishy fluffy goodness is irresistible!


Nancie the creative seamstress behind Graham Bear Wear got her inspiration from her mom cloth diapering her 'way back when' so she knew she wanted to cloth diaper her little Graham (Graham Bear) and began part time at nights and on the weekends until she was able to be a full time stay at home mom and cloth diaper full time.  This lead Nancie to search for cute cloth diapers like any fluff using mama and then she thought why not make her own so she did.  She drafted a pattern and tweaked it until she had what she wanted and within 2 months she had opened her Etsy shop and was in business.  Since starting in June of 2009 Nancie has come a long way including shipping her handmade diapers across the world and has a wholesaler in Malaysia.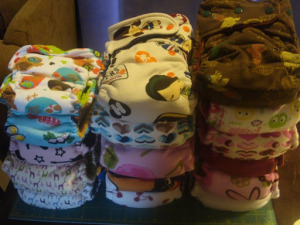 Diapers off to Malaysia
Photo courtesy of GBW
Graham Bear Wear specializes in one sized pocket diapers with inserts along with sized and one sized fitted diapers.  With the wide selection of fabrics Nancie has in stock you will surely have a hard time settling on just one diaper.  The options Nancie offers make it where you can completely customize your babies fluff stash; side or front snapping, the previously mentioned sized or one sized, and also the option of adding a night time layer to any diaper.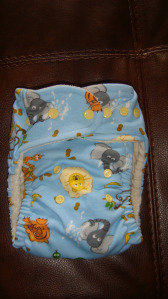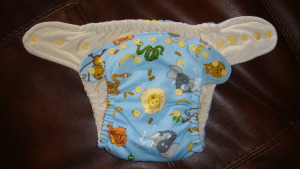 Each diaper is hand constructed from only the finest materials including KAM snaps brand snaps for closure,  US grown and milled organic cotton velour, and fabrics purchased from reputable online vendors.  Woven and knit fabrics are offered and Nancie taught me that the difference between the two is that woven fabric has little to no stretch whereas knits are very stretchy.  Both fabrics function the same however.  PUL is the waterproof material used in the pocket diapers and fitted require a cover of some kind.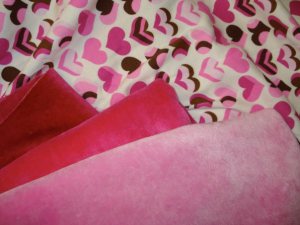 Hand dyed velour to match prints
Photo courtesy of GBW
Nancie sent me a set of her one sized fitted diapers to test out on the heavy wetting Tates and immediately I was in love!  The diapers are so adorable and soft!  Dino print and zoo animals oh so cute!  The tags are sewn in and the diapers have hidden snaps so there is nothing touching the baby to irritate their delicate skin and all they feel is heavenly fluffiness.  The fitted diapers are constructed with a unique tongue style double soaker that snaps to each other and the diaper so everything stays in place.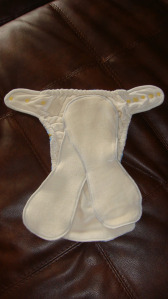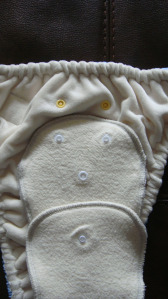 One of my favorite options is to be able to customize your absorbency.  Tates is a very heavy wetter and the choice of having a hidden layer of zorb is available at no additional charge.  Yes you read that right…super soakers don't cost you more here folks!  Graham Bear Wear diapers are a low-rise diaper that is designed to sit below the belly button for babies comfort.   The outer layer of the diaper is your choice of prints (knit, woven or velour) with an inner layer of organic cotton velour, and a hidden layer of organic bamboo viscous and hemp fleece; again don't forget you also have the option of the zorb as well.  The velour provides baby with a stay dry feel which I adore, no need to mess with a fleece liner.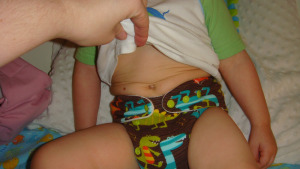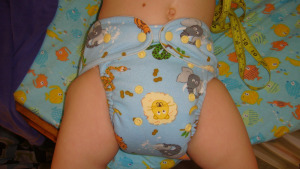 The gentle leg elastic is encased and makes absolutely no red marks on his super chunk thighs which is very important to me.  At the same time the elastic holds in place quite nicely as his little legs run around everywhere he goes, I don't think he knows how to walk honestly.  The soakers are very generous while offering full coverage with a quick dry time since they snap apart for washing.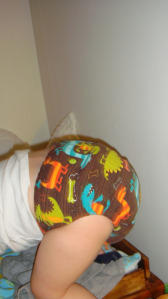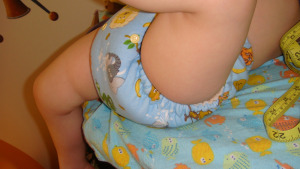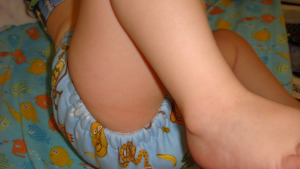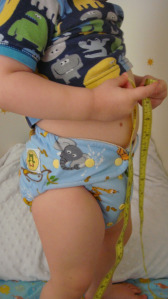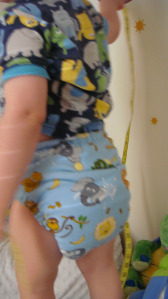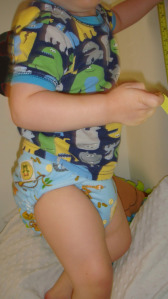 Tates put these fitteds to the test-SLEEPING in cloth!  They held up beautifully, very absorbent and when Tates woke up he was rash free and happy!  Tates like a bit of cuddle time when he wakes up from napping or overnight so it is a struggle to change him right away, with these diapers there was no worry that we could cuddle and Tates was still dry and comfortable.  I love theses diapers.  They are absorbent enough for him not to have a cover on during a nap actually which is amazing in my book.  The only question now is how do I talk my husband into an entire stash?




Buy them:
Purchase your own diapers from Nancie's stocked Etsy shop or explore her facebook page for more information and fabric choices!


Win it:
Nancie is sponsoring the Trick or Treat Halloween Hop here at Eco Baby Mama Drama and you can win by filling out the easy Rafflecopter form by clicking the button below!  Good Luck!