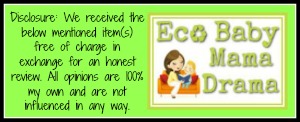 Since 2008 there's been a uniquely designed diaper on the market yet I haven't tried it, what?! Green Line Diapers definitely isn't the new kid on the block but they are well loved by their loyal fans for their unique features and fun prints. I recently tried them out and have the opportunity to share their features with you!
Let me start with my favorite part of this diaper…the soaker! Each soaker is made from high quality bamboo and cotton (30% cotton/70% bamboo) and sewn as one large flat piece of cloth for quick drying. Available in two sizes (newborn/doubler measures 12″x15″ and regular size measures 24″x15″) to fit your little ones perfectly. You can really personalize these soakers to your little ones needs and fold them however you like for several layers of absorbency. The bamboo cotton mix offers an ultra soft feeling against babies delicate skin however is not stay dry so your child will feel wetness.
The cover are available in 2 sizes (Size 2 covers are meant for children over 30+ lbs, they have an extra 1.5″ around the waist and an inch longer in the rise) with a huge selection of fun prints. Each cover is made up of 2 different materials; an outer layer of 100% cotton and an inner layer of breathable waterproof material. There is also an option to place an order and send in your own fabric for a truly custom diaper cover.
Green Line Diapers are adjustable around waist with hook and loop closure (snaps are not available) and offer crossover tabs for tiny waist children. You can see our size 2 cover fits Tates at over 35 pounds and he is comfy in it (running down the hallway to play!). There are no laundry tabs which is something I prefer so I tend to wash my cover alone.
The last and most unique feature of this diaper system is the drawstring cord and lock system at the thigh, allowing for a custom fit around any size thigh for babies from birth to potty learning. The drawstring cord is not elastic therefore there is not any give so make sure you are able to get the fit your child needs and not too tight ;).
I really do love the natural fiber soakers and cute outer prints available on the Green Line Diaper system and would really like to see an option for snap closure as well as laundry tabs for the hook and loop closure in the future.
You can purchase soakers, covers and now fitted cloth diapers directly from the Green Line Diaper website, what print is your favorite?

Make sure you head over A Year With Mom & Dad to see what Julie thinks of the Green Line Diaper AI2 system!