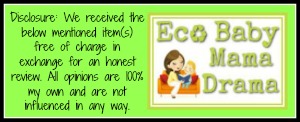 I'm a huge fan of handmade goodies and being a cloth diapering mama I've been fortunate enough to come across lots of wonderful people that make these items with love. When we started cloth diapers using cloth wipes wasn't too far behind. I wanted a great cloth wipe solution when I stumbled across Monkey Butt Designs boy did I hit the jackpot! Kim the creator behind every single product really makes a wonderful variety of fabulous handmade body care items.
Tested by moms for years before perfecting, each and every one of Kim's creations really do work and smell absolutely amazing. Kim is full disclosure with what ingredients she uses and lists everything right on her site under each item so you know what you are getting. I will warn you once you try Monkey Butt body care items you won't be able to get enough!
We love the convenience of being able to whip of some wipe solution by tossing a few Monkey Butt Soap Bits into some water (not to mention our house smells AMAZING when we use it) and tossing our wipes into a warmer. Having a huge selection of scents (and unscented) available is one of my favorite things, Tates loves smelling each and every scent we have before choosing which we will use. Kim has made it really easy to use Monkey Butt while on the go with her wipe solution spritzers and foamers too, a diaper bag must have!
We are really loving being able to use Monkey Butt Lotion Bars too especially with our sensitive skin, we can smell great with the all natural ingredients and our skin is soothed too. The twist tube lotion are super convenient to stick in your purse, diaper bag, swim bag or even car (be careful during the summer).
These are just a few handmade body care items Monkey Butt Designs stocks and has available ready to ship, make sure you check out the online store today and check back often for new scents and product that are constantly being added! There are lots of 48 hours specials so keep an eye out!
One lucky reader is going to win a grab bag of handmade body care items from Kim at Monkey Butt Designs! Enter below for your chance to win!~WINNER~ Joy N.