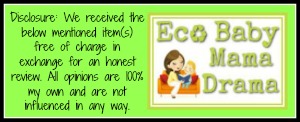 Ever go for a bike ride or walk with your kids and wish that there were a place to put your iPhone?  I mean, there's a lot of bikes that have water bottle holders, but in this day and age of technology, where are the iPhone holders? Or even an iPhone case that can withstand today's crazy mom life? Thanks to LifeProof for sending me a super cool solution to my dilemmas. Having my iPhone at arm's length when bike riding, jogging/walking with my favorite stroller and also the ultimate in cases on the market, I'm covered!
When I got my iPhone it was my first really nice phone in a few years and honestly I was excited but nervous! I just knew I would do something to mess it up…..I was right. I dropped it in a huge bowl of hot soapy water while reaching for it across my kitchen counter. AAHHH! Shortly after I took my phone to get iFixed (Ha I kid! It had to be replaced) my wonderful new LifeProof goodies arrived.
Lucky me, the new owner of LifeProof's all new frē for iPhone 5 case and the LifeProof Bike and Bar Mount. The name frē really says it all, you can feel frē to live your real everyday life without giving your phones safety a second thought. How does LifeProof cover you?
4 Proofs of Protection Include:
Water Proof: Fully submerge to 6.6 feet for 30 minutes.
Dirt Proof: Totally sealed from dirt and minute dust particles.
Snow Proof: Fully enclosed to keep out all melting snow and ice.
Shock Proof: Designed to Military Standards to withstand drops from 4 feet
It has a great sleek design, great sound, and you can take it anywhere. This case is amazing. I tested it UNDER WATER for 2 hours, and my iPhone still works! I really have no worries with this case. There is a secure screw in style part that ensures that your headphone jack is LifeProof too, and it comes with an adapter specifically made so that you don't have to remove the case to listen to your favorite tunes. In my honest opinion, this is the Fort Knox of phone cases! Every single case that comes out of the LifeProof factory is water tested, to give you confidence in all of their products ;).
The iPhone Bike and Bar Mount lets you hit the toughest of tracks, and leaves you feeling secure, knowing that you won't be leaving your phone behind on the dusty trails. It even fits my stroller (jogger, umbrella and travel system!), since I don't have a bike…yet! Perfect for the on the go mom! It keeps all of your GPS, music, and telephoning needs right at your fingertips, even in the middle of the woods, if you still have service! Even if you're doing the best tricks, like flips, your iPhone stays secure! Running with my stroller, feeling every bump, my iPhone stays secure, with no drops, or even the slightest movement. The 3 included rubber adapters ensure a secure fit no matter what size handle you are attaching it to.
LifeProof offers me the peace of mind that helps me to know that my iPhone is safe, which is important, because it was an expensive investment. The newly released magenta color just makes it even better too, this isn't your average case, it's HOT and well, LifeProof.