If you take your lunch to work or ever eat on the go, I'm sure you know how difficult it can be make it to lunch time with everything that is supposed to be crunchy, soft, and all other textures. Plain and simple it is hard to maintain those textures BEFORE eating time, as your lunch is likely in a community area and susceptible to getting smashed….or like me might be trampled by kids shoving things in the diaper bag!  I know that often, the dressing, dips, and other liquid-y stuff makes it's way into all of my other foods too,  and then I don't even want to eat them anymore. I think I've finally found a solution, okay, so three solutions! The Click Mama, Click Papa, and the Mama Cup, made by Plenty-Full.
I want a million more of each of them seriously, that's how much I love them. They're perfect for food on the go for lunches, snacks in the car,  storing leftovers, or even pre-made lunches at home. I love the size differences (each very generous), and the fact that the mama cup is small enough for small children's foods. I love the fact that I can store my dips and salad dressings in safe little portable cups so that my veggies stay super crunchy, because no one wants to take a big bite of soggy veggies!
 Eco Awesomeness:
Made from food grade stainless steel that will not leach chemicals like plastic containers 
Food safe silicone seal around lid
BPA-free
Reusable, no waste!
They're easy to hand wash, and they're also dishwasher safe, which is a plus for busy moms and dads! I also love that the silicone strip is super easy to remove and clean and dry, and no water is stuck inside. Also they 'click' so that you know that they're sealed tight, which is good when your kids (or you!) drop them. No mess!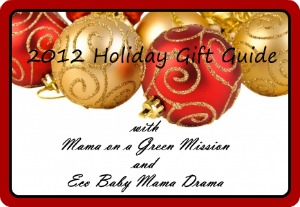 Purchase: Why not start the new year off with some new lunch and home storage solutions for your foods that are perfect for the entire family!  You can purchase your own sets with cups too directly from the Plenty-Full website and make sure you email after your purchase to get a 20% refund for all Eco Baby Mama Drama readers!