I have thick hair that is 'nappy' in my opinion.  It kinda has several different looks mixed all together….wavy, frizzy, coarse, curly (in a few spots). Since my hair is pretty long too it just gets thrown up in a bun (yuck I know!) everyday and I'm 'ready' for the day. Well honestly that doesn't do much for my self esteem let alone my appearance so when given the opportunity to try out the KQC X-Heat Tourmaline Ceramic Flat Iron (1″ inch) from Flat Iron Experts I was elated!
Not only was I sent the most popular best flat iron they sell but I was also sent some goodies to help me in my daily routine, the KQC Thermal Shine Spray and the Flat Iron Experts Iron Holder.  Yep this mama had an early Christmas! I was so excited I could barley wait to try everything out!
With the Iron Holder I have piece of mind that my HOT flat iron isn't going to be able to be exposed to being touched when I am not using it and won't slip off my counter top as it has handy suction cups that secure it in place. The Thermal Shine Spray protects my hair from heat damage while adding ultra glossy shine that isn't greasy, a must have if you use heating tools (hair dryers, curling irons & flat irons). The can looks small but the mist is fine and you only need a little bit!
You can see the major difference this fabulous tool makes, my hair is smooth and straight and without being damaged 😉 Excuse the lighting differences, my hair almost looks like 2 different colors huh? The KQC X-Heat Tourmaline Ceramic Flat Iron has stable temperature plates that disperse heat evenly as well also protecting your hair and eliminating damaging hot spots.  The precise heating (up to 410 F in less than 30 seconds!) makes whatever heat setting your hair type might need completely in your control.  This iron is perfect for any hair type and the professional swivel cord makes it easy to style with.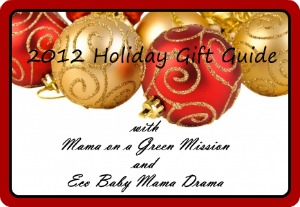 This trio makes the ultimate holiday gift for any lady in your life and can be purchased directly from the Flat Iron Experts website where they have a special right now running until the 18th of December offering free shipping and free gifts!